THE EMERALD TABLET




THE VOICE OF SILENCE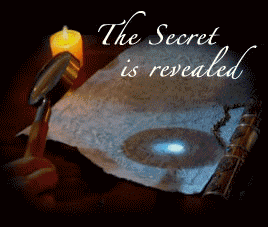 THE VOICE OF SILENCE speaks after a long silence and reveals mystifying secrets from a time even before earth's conception, followed by the very creation of earth and through humanity's various Golden Ages (recorded and unrecorded); along with the appalling stories of the eventual destruction of each Root Race. However, the extraordinary feature unveiled by THE VOICE OF SILENCE is the 'never-before revealed' angle of 'emotions and feelings' that were experienced by the Creator and Its Hierarchy (especially by the Regent God of Earth - Lord Sanat Kumara) at the point of 'Final Judgment', when God's Fiat was issued for complete annihilation of the Human Race!
​
​
CONTENTS
PRELUDE
208 Million Years before Earth was conceived
someplace, somewhere, beyond…
PART – I THE ALPHA … THE BEGINNING
CHAPTER 1 - 3
Billion Years ago…
The First Walk Away from Home…the "2 Unrecorded Ages"
The Sirian – Earth Connection
PART - II AS ABOVE SO BELOW FROM ONE BECAME ALL
CHAPTER 4 - 7
Ettalonia, Lemuria, Mu
The Story of Planet "Maldek"
The Grand Celestial Soap Opera
The End of the "First Recorded Golden Moon Age" -
Lemuria
PART – III THOTH
CHAPTER 8 – 17
Once Upon a time…
Face-to-Face with "The Voice Of Silence"
The "Brotherhood Of Night" / "The Brotherhood Of Light"
"The Halls of Amenti"
Thoth's Teachings … "The Emerald Tablet"
The Temple of Violet Fire & Purification
The meeting of Twin-Rays: Thoth & Seshat
The Fall of the "Second Recorded Golden Age of Saturn"
The Hour of the Judgment : The Final Decision
The Destruction of the "Second Recorded Golden Age of Saturn" -
Atlantis
PART – IV THE BIGGER PICTURE
CHAPTER 18 - 19
The Manu Epoch of Yugas / The Manu Epoch Table
An "Open-Ended Cosmology" - En Kai Pan. The Universal Hierarchy
​
THE VOICE OF SILENCE speaks:
"The hour of the judgment had once again arrived, and the Nameless One, the God of 'All That Is', The Voice of Silence, seated upon His throne in the center of the twelve times twelve (The council of 12x12) Hierarchies of Light summons His son, known famously as the "The Great Sacrifice", Lord of the World – Logos of Earth, Lord SANAT KUMARA. A closed circuit deliberation occurs, the Akashic Record of Atlanteans is studied, and then The Nameless One, The Voice of Silence pronounces the 'Word' that is the unanimous consensus of all: "Let the evolution of Etar become extinct. No longer shall this defiance of the Law be tolerated! My dear son, ye hath my power and my word to carry forth our plan that ye know of. Go forth and implement the termination of Etar immediately!"

"Lord Sanat Kumara had now been issued the Creator's Fiat to end yet another wave on earth. He had once managed to save the planet but couldn't continue to save its civilizations till date. He is deeply saddened to commission yet another extinction of humanity. Earth has been a tough experiment for the galaxy, though daring and courageous, as the lifeforms literally walk a thin rope in total darkness that spells doom at both ends, yet ne'er had humanity ever succeeded in successfully crossing-over the narrow, slippery, needle-thin pathway of complete darkness into the open arena of light. And the director of this daring experiment was none other than Lord Sanat Kumara, "The Greatest of All Avatars", "The Keeper of the Spark of GOD", "The Brahma-Vishnu-Shiva of earth", who shouldered the entire accountability of this planet, and its humanity, through all its cycles until the final and last evolutionary succession. He had the responsibility therefore to issue the concluding decision of the Nameless One and the Cosmic Council to terminate the entirety of a human race yet surviving on Earth. He was the father of human civilization and therefore felt the pain of a parent who had to kill his own children for the higher good of all life in the universe. For earth, Lord Sanat Kumara was Brahma–the creator, Vishnu-the preserver, and Shiva-the destroyer. And so, in the role of Shiva He then prepares to fulfill His responsibility.

"He summons Thoth, the Priest-King of Etar, to a formal meeting along with the Lords of the Light from the Halls of Amenti, and the Kumaras of Venus. He first instructs Thoth to recede the power of the crystal conglomerate. Thoth reduces one-by-one the power of the crystals. However, the more power of the crystals was ebbed the more the Atlanteans began to believe in 'their' power. Their ego knew no limit and remained uncontrolled. Their arrogance and pride continued to augment. They refused to acknowledge or surrender to the Light. Lord Sanat Kumara's leniency was indeed being tested! He knew now the softer approach would not bring back what had been reduced to ashes, and was continuing to be obstinately reduced to even further dust. Pushed to his limit, Lord Sanat Kumara struck the final blow. In one fast stroke he disconnected the power completely! .... The Crystal Conglomerate immediately stopped emitting energy and the Etheric Grid came apart! The direction of the Eternal Flame was changed. The balance shifted. All power supply was shut-off. The planet plunged into complete darkness. Indeed, this was the darkest extinction of the human race, ever, on earth!"
And so at first there was a
VOICE
... then all fell silent …
… for a long long while!

But now
"THE VOICE OF SILENCE"
Speaks, once again…
And opens the doorway to
the hidden ancient mysteries
of a time long forgotten.

Deep in the essence of matter were these mysteries and secrets concealed,
lest they be mis-used by the minds of evil.
For Man and Earth had been consumed,
for a long time now, by the darkness of
The Brotherhood of Night.

It was said then…

"At a time unborn,
'Secrets' shall unveil to ones who dare dwell within!
The First Divine shall unearth the Fire
And bring forth
Material from Immaterial
that shall fill the world with
LIGHT!"
​
​
THE VOICE OF SILENCE then rests its case upon a beautiful story of a special soul that lived in Etar (Atlantis), born as a 'child of man' but evolved eventually into the 'Child of Light' through tremendous self-effort, endeavour, and passion. This is a story of a humble soul who matured through the quietude of beyond into the famous Etar High Priest, known by the name of "THOTH", who then went on and became the well renowned God of Khem (Ancient Egypt).
THE VOICE OF SILENCE thereafter recounts unusual stories of Thoth, mysterious and totally unknown to common man. The unsung metaphysical love-story between Thoth and his special soul partner – "SESHAT", whom he encounters perhaps for the first time in Atlantis. And perhaps not! Could this mysterious intersection have happened before, conceivably 208 millions years 'before'…someplace…somewhere…beyond…when she was the love of another Being? (The Prelude) The Book subtlety speaks of this union, or the re-union, between Thoth and his Twin-Flame Seshat (the woman who first introduced upon earth 'language', and the craft of 'writing' and 'mathematics of measurement', and who is the 'Record Keeper' of Ancient Wisdom, the Librarian of all Sacred Books of Life, and the Original 'Scriber' of earth's Evolutions), who later (in the Egyptian Civilization) became the beloved wife of Thoth, about whom, not much has been documented nor discovered!
​
​
This Book is co-written with the emblazoned inspiration of the 'Great Regent Lord of the World' (who is also the
Lord of Venus) and His Twin
LORD SANAT KUMARA and LADY GODDESS VENUS
​
​
THE VOICE OF SILENCE
(extracts)

"Hear the sound behind the silence…Hear the VOICE within the quietude...Within the stillness there is a symphony...Within the moment there is eternity...Within matter there is energy...Within con-fusion there is the fusion of 'All that is'...Within the planet there is you, and within you is the whole planet...Just as, within GOD is you...And within you is GOD Eternal!"
​
"The body is as a foam-bubble, temporary, worthless. Where now is that lovely face, that beautiful body? Only the ignorant delight in this impermanence! In this prison, you shall cross the ocean of existence. The night of ignorance has cleared...And the sun of your good fortune is at its height You are now an Arhat, You are now a liberated being!" ~~~ Sanat Kumara
​
​​:TO ORDER:
To order click on Paypal. After completion of payment you shall be reverted to this site. Please email Author and inform of your purchase and expect the eBook (PDF format) to reach through email within 1-3 days. Save the email address in Inbox please so it doesnt go into spam!
Return Policy
There is "No Refund" once the book is paid for! Nor, if on receipt, later it is lost. In which case you would need to re-buy it.
Reviews
​
It truly is a unique work.. antiquated prose. You actually channelled this? There is really no other explanation for it. How do you channel such old English? It is like reading Shakespeare. Does it really come through like that? Maybe you want to hang on to your trade secrets, but I am very curious. The content is marvellous. It is the most comprehensive study of earth's history that makes tangible the incredulous. It also weaves other's fragments of wisdom together for the first time. Even among the mystery schools, I doubt there has been so much information. In such a compact little work too. bravo Sangeeta, you did it again. keep them coming... xoxoxox Ellen Atkin
​
Hello Sangeeta, I have completed reading your book and found your writing style to be most descriptive, in particular, I love the sentence "luxuriating in the spirit of freshness and sparkle". I have adapted it to many other divine moments and it gives me a shiver and a giggle every time I use it…so thank you for that gem. I found I knew a lot of what you were conveying through your book, however, there were things that I did not know and am eternally grateful for the exchange. We live in incredibly exciting times and I am so very pleased to be living on earth at this momentous stage of earth's history. PAULA GASKIN
​
I have finished "The Voice of Silence". I have struggled mightily to put my review into words. It is so sacred.
I took Sangeeta's advice and read the chronicle slowly (and I chose to read it all out loud) and really enjoyed the breathtaking pictures. I devoured hungrily.
I experienced every emotion imaginable, my mind was expanded and my heart immersed in such tenderness especially for Sangeeta's willingness to endure what she did to bring this sacred chronicle to light. I read such beautiful mantras and prayers.
As we all walk the "Path to Mastery", this chronicle will catapult you to the next level.
As you read the Authors Note, you will cry so many tears. I could hardly breathe. I could not get the words out.
Sweetest Sangeeta thank you for scribing this chronicle. What an incredible experience of who you met and the great LOVE you felt.
To those considering buying this e-book, don't hesitate. You will be so rewarded in every way. There is a REASON she was to do this. Find out why.
We gain knowledge on our path to Wisdom. This will assist in your personal journey. Namaste, Judith Ann
​
​
DEAR SANGEETA.THANK YOU VERY MUCH FOR YOUR WONDERFUL BOOK, WHICH I RECEIVED TODAY.IAM ALMOST HALFWAY THROUGH IN READING AND IT IS AN EYE OPENER THE HISTORY OF OUR BELOVED PLANET. WHEN I WAS READING I KEPT ASKING MYSELF, AS FAR AS MOTHER GAIA WHO IS THE EMBODIMENT OF THIS PLANET. WHAT ROLE AS FAR AS WHAT HAS OCCURRED ON THIS PLANET, DOES SHE HAVE, IN THE GRAND SCHEME OF THINGS.BLESSINGS. Christopher Blum
​
Dear Sangeeta, Thank you for the ebook. It is a profound, beautiful story. I was wondering if your fourth book is available? Thank you. Jessica Barret
​
"Your books are not from the heart and the mind but from a soul which is in perfect sync with the heart and the mind...loving the 3rd book. Madhu Swaminath
​
Sangeeta, I'm so in awe of the perfect text that came thru you on page 17 of your book~ I could do 20 radio shows on that one paragraph.....Keep up the awesome work. It really resonates well with my soul that part it really does.
Are you able to do a show? Be my guest on my show to help you get this book out? I would love every LIGHTWORKER I know to read this LOL! ....Keep up the awesome work. Love Light Laughter, Teresa Sixberry
​
I have Tremendous energy running thru me right now~ I have read page 16 NINE TIMES...one for each memory of lifetimes I have currently stored in me LOL Yeah I have full memory of nine lifetimes... Tell me is there such thing as a syrian Pleiadian dual contract in human form on this earth? I really need to know its personal. ANyhow page 16 it says such a good description of a incarnates life here on earth!... REALLY it took me a long time and bad stuff happening before I could even hold my head up when I was outside at night because I KNEW the love I did remember that much and the VIOLET energy and the seven sisters way way way before I could even talk in this lifetime so that's sorta really sums up the page 16 for me LOL Its good I can help you in this way with the book and Im so more than happy to do so!~Teresa Sixberry
​
just started chapter five wheeeeeeeeeee! I love the way this is put together its like being able to SEE what is known! Intense at times it has had a great effect on my soul THANK YOU! Teresa Sixberry
​
Dear Sangeeta, I have completed reading "The Voice of Silence", and first want to say Thank You for your work! It is VERY helpful for me on my path, in providing much expansion and understanding, and has filled in the gaps in the information I have already received! I will read it again, as there is so much to absorb! I have also recommended it to several friends. I feel a much stronger connection to the Ascended Masters and to God! I feel expanded! and expanding.... I want to share something, too, as to how I came to order and read the book! I receive Judy Satori's full moon transmissions each month and in the one for January, she mentions she receives her information from Thoth! She includes a meditation with Thoth, in which we make a connection and ask questions! I asked Thoth for more information and clarity for my path! Then, I saw your post about the book! I had other Thoth signs while reading it, including a White Ibis landing and spending time on my lakefront property, just the other day! Also working with the Violet Flame and Ray with St Germaine has become much more powerful and expansive for me! Thank You so much for these connections!!!! It is invaluable!!!! Sending Love, Blessings, and Gratitude, Judy Hitchcok 22 Jan, 2018
​
Hi Sangeeta, I loved the book especially having a deeper understanding of Thoth and Sanat Kumaras role in the evolution of humanity. There is a lot of information out there but not brought together so clearly as you have scribed in the higher truth of it all. Kind Regards, Marlene
​
Hello Sangeeta, I read your book and I must say it is truly divine and inspirational :) I do appreciate this as a review course for me and I did gain valuable insight for my journey that I will take with me. I am blessed to have read this reading and pray God eternally blesses you! Many hugs filled with light and love! Mark
​
"15 chapters done - My God Sangeeta absolutely inspirational." Sherry Caudill
Hi Sangeeta,
I finished reading The Voice of Silence a while back and really loved it! It brought back so many memories and revelations to the forefront of my consciousness. It connected a lot of loose ends in my research of existential and Earth history. I just purchased The Amethyst Tablet and am more than excited to delve into that!!! Thank you so much and Happy New Year! Gossaye
​
Hello Sangeeta, I read your book and I must say it is truly divine and inspirational :) I do appreciate this as a review course for me and I did gain valuable insight for my journey that I will take with me. I wish I could read your other books, but I know they are not available as a hard book. I am blessed to have read this reading and pray God eternally blesses you! Many hugs filled with light and love! Mark
​
Greetings Sangeeta, I have read "The Voice of Silence" right through and am now on my second reading as there is so much to absorb. Although I was already aware of some Galactic history there were many gaps in what I new and therefore questions that needed answering. Your book has certainly filled in the gaps and answered most of my questions for which I am very grateful.
Looking forward to reading "The Amethyst Tablet (The Light Veda)" for which I have just sent £177.00 through Paypal to you. Many Blessings - John Gosling
​
DEAR SANGEETA.THANK YOU VERY MUCH FOR YOUR WONDERFUL BOOK,WHICH I RECEIVED TODAY. I AM ALMOST HALFWAY THROUGH IN READING AND IT IS AN EYE OPENER THE HISTORY OF OUR BELOVED PLANET. WHEN I WAS READING I KEPT ASKING MYSELF, AS FAR AS MOTHER GAIA, WHO IS THE EMBODIMENT OF THIS PLANET, WHAT ROLE (AS FAR AS WHAT HAS OCCURED ON THIS PLANET) DOES SHE HAVE, IN THE GRAND SCHEME OF THINGS. BLESSINGS. Christopher Blum
​
Hello Sangeeta,
I am thoroughly enjoying your books. They are fascinating and amazing. It is very apparent that they are channeled through a very high source. Thank you so much for doing this "Labor of Love". They are just what I have been searching for. I will be studying them for awhile and will keep reading them over and over to absorb more information each time.
I do have a question. I know the downloads cannot be reproduced but I was wondering if I could download them into my Kindle. I have a bad back and it is difficult to sit at my computer for long periods. If I could load them into my Kindle, I could sit on the couch and read them.
If you do not approve of this, just let me know. I would never want to do anything that was not approved by you.
Thank you again for all your devotion and hard work for God, the world and humanity. You are a very advanced and beautiful Soul. Much Love & Light, Camella Gibson
​
Hi Sangeeta, I hope that you are bearing up well to the latest barrage! It's not for the feint hearted is it?! Apologies for taking so long to send you these; I suspect buying,reading and digesting the tablets in such quick succession possibly overloaded me slightly 😂. It interests me that in effect I bought the tablets the 'wrong' way round, but actually of course that was meant to be and has possibly served me well. Somehow gaining the gist of it, and THEN the explanation/background seems to be the way I like to do things.

THE SAPPHIRE TABLET: the sapphire tablet gripped me straight away, and I felt hungry to continue. Although the content was new, it made great sense to me immediately; it just felt right. I felt privileged to have such powerful information to access and knew that it would have a very profound effect; not just for me personally but for humanity. This has become part of my daily life with ease and has brought me both comfort and empowerment particularly in times of doubt.

THE AMETHYST TABLET: to have access to such wisdom and powerful practice had been humbling and inspiring to me in equal measure. I have long felt that there must be 'more' I could do, and through this tablet I have found many answers. Such practical focus has given me great clarity.

THE VOICE OF SILENCE: to be honest, I struggled most with this tablet, and had to really break down my reading of it. However I am so glad that I persevered as it has given me background understanding and context which has deepened my determination (particularly in those times of self doubt). It has helped me through these difficult times recently, and sure will continue to do so.

YOUR FINAL APPOINTMENT WITH DESTINY: I felt great resistance to buying this tablet; why did I need to read a story?! I am so glad that I did buy it; what a beautiful way to portray the human experience! Most of all it has shown me that whilst we don't always understand why things happen we need to trust the will of god. I have had several instances of potential worry in my life since reading the earth tablet, but in reminding myself not to try to control what I don't understand or don't want that I can help myself to accept the will of god. As a result many situations have become less onerous.

I recently dreamt that whilst I was doing domestic chores outside my house, I suddenly started to speed upwards and it was very beautiful and not at all scary or worrying, but I suddenly thought "oh I must tell Lucy (my youngest daughter) that I'm leaving! At this point I woke up and felt soooooo disappointed with myself! There are many times when I doubt that I am 'good enough' to achieve ascension in this lifetime, but after a while I realise that is where I need to take the violet flame to cleanse purify and transform the energy which brings about such doubt.
Thank you for all that you do x Ruth Hellen
​
​
​
​
​
​
​
​
​
​
​
​
​
​
​